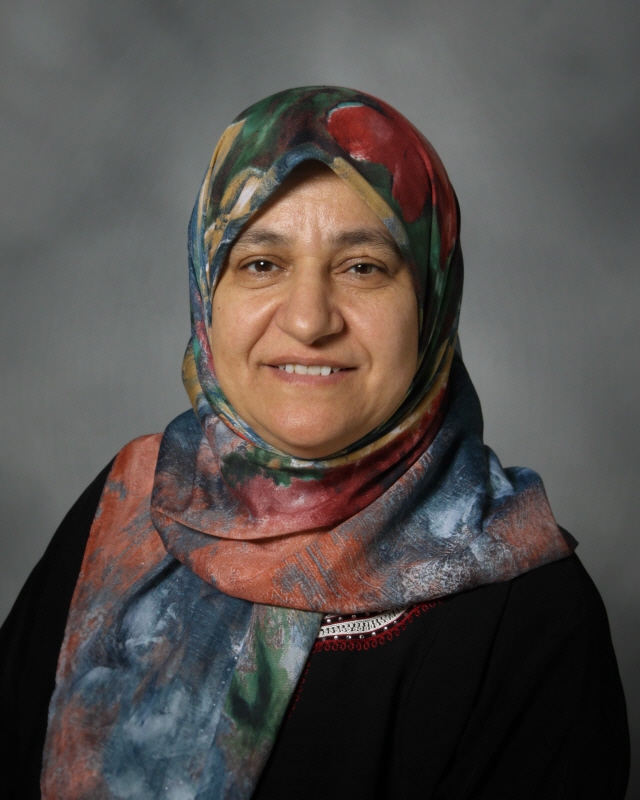 Wassila Bacha
Montessori Teacher (M1)
Employed Since: 2/22/2004 16 Years Experience At School
Holds a Montessori International certification and early childhood degree. Currently working on an Islamic Studies degree to enhance her knowledge.
Successfully ran the Montessori Department helping it to grow to six classrooms.
It is her passion to teach young children. She sees potential and brings out the best in every child.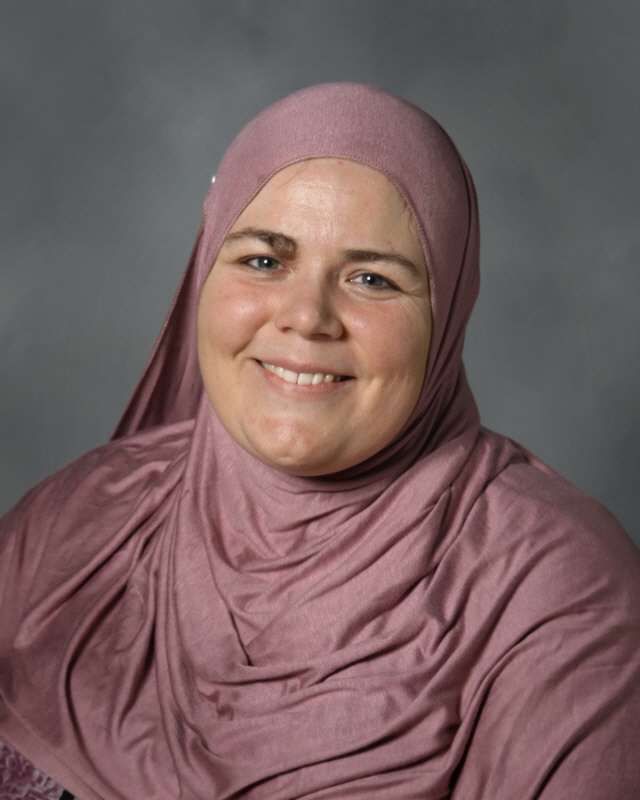 Julia Hammond
Grade (1) Homeroom Teacher
Employed Since: 5/13/2011 9 Years Experience At School
Holds a Bachelor's degree from Northern Arizona University.
Mrs. Julia is always willing to help others, and her organizational skills and computer skills are an advantage to the ACA family. She is an Arizona native and mother of four ACA students. Raising children in a loving Islamic environment is very important to their development, and she loves being a part of that.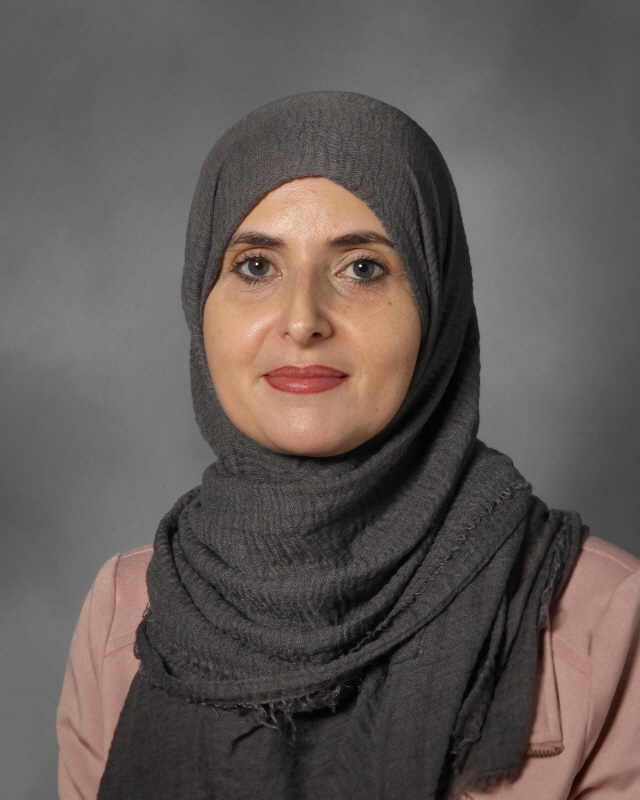 Nisreen Abdeljaber
Montessori Teacher (M3)
Employed Since: 9/30/2016 3 Years Experience At School
Her inspiration to become a teacher was having 7 children here at ACA.
She has taken

many early childhood

professional development hours to enhance her knowledge. Miss

Nisreen

has a gentle approach with all her students and this gives them a safe and secure environment to thrive.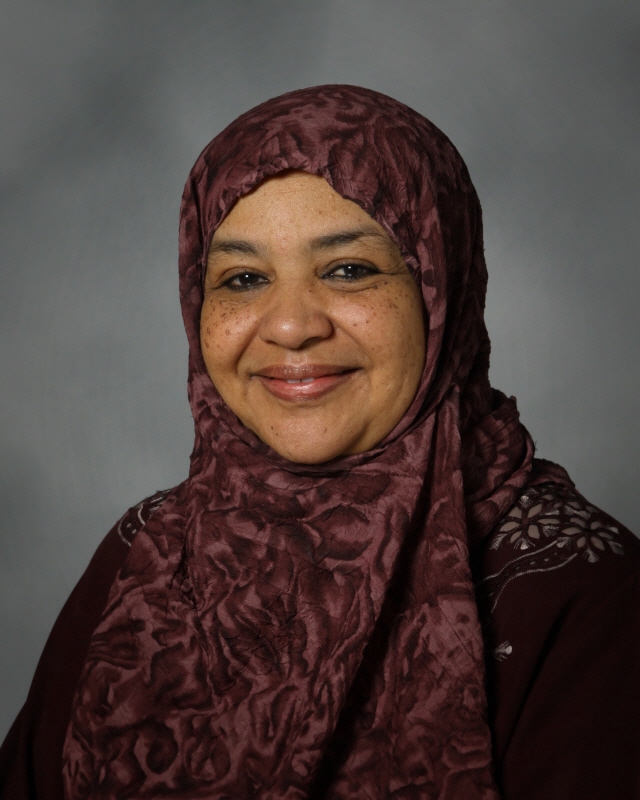 Sana Banaga
Montessori Qur'an & Arabic Teacher
Employed Since: 8/5/2002 17 Years Experience At School
Holds a Bachelor's degree. Worked in ACA since its inception in 2001.
She has seen the school grow and improve, and she is proud to be part of the Montessori Program. She has a gentle and calm demeanor that helps sooth children.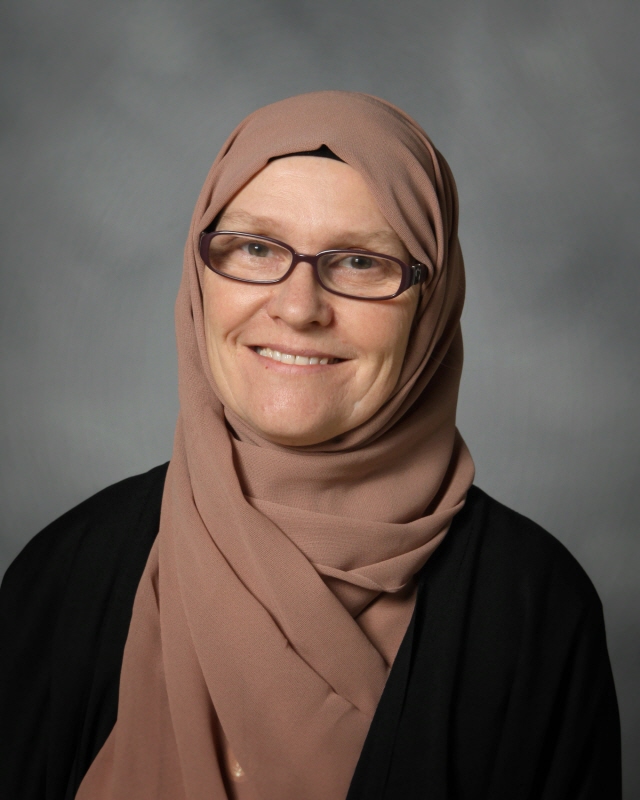 Elizabeth Dekkiche
Montessori (M5)
Employed Since: 6/1/2007 13 Years Experience At School
Certified through the American Montessori Society and has a degree in early childhood education. She consistently takes many ongoing workshops and trainings to enhance the learning environments in her classroom.
She has been a teacher in early childhood since 2000. ACA has been part of her family for the past 10 years. She is a mother of two ACA graduates and a grandmother of 1. It is a blessing from Allah to teach Muslim children.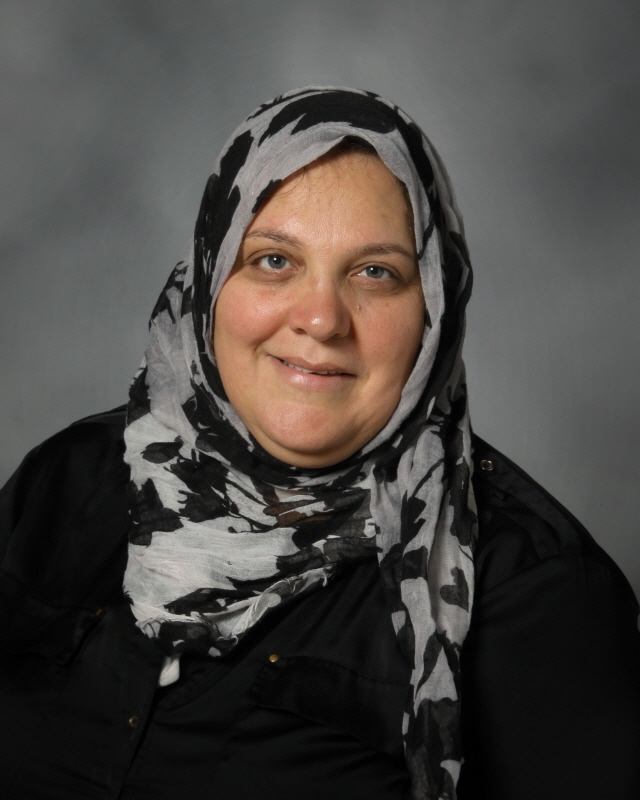 Doaa Elsharawy
Montessori Teaching Support
Employed Since: 9/19/2012 7 Years Experience At School
Holds a Bachelors Degree in Education. She completed early childhood education training course to be able to work in the early childhood education field.
She consistently takes workshops to enhance her knowledge in her field of work. She
is very loving
and gentle with children. Her husband was one of the school founders; she has three daughters two graduated from ACA and one still here.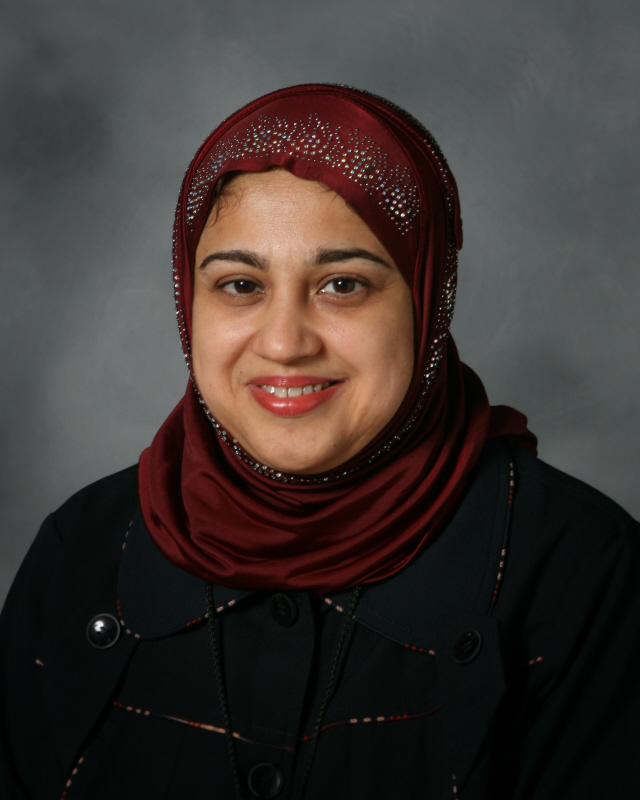 Sadaf Johar
Montessori Teacher (M6)
Employed Since: 5/12/2011 9 Years Experience At School
I was born in Pakistan. I believe that the teaching profession is the profession of Prophets. I do my best to help her students become good Muslims, by being a role model and relating all teachings with Islamic values. I have a Masters, B.Ed , and Montessori certification from AMS, and have been teaching since 1999. I also have taken various courses in education.
I feel blessed to be a part of such an extraordinary institution and a great team of co-workers. Thank you parents for trusting us with your children.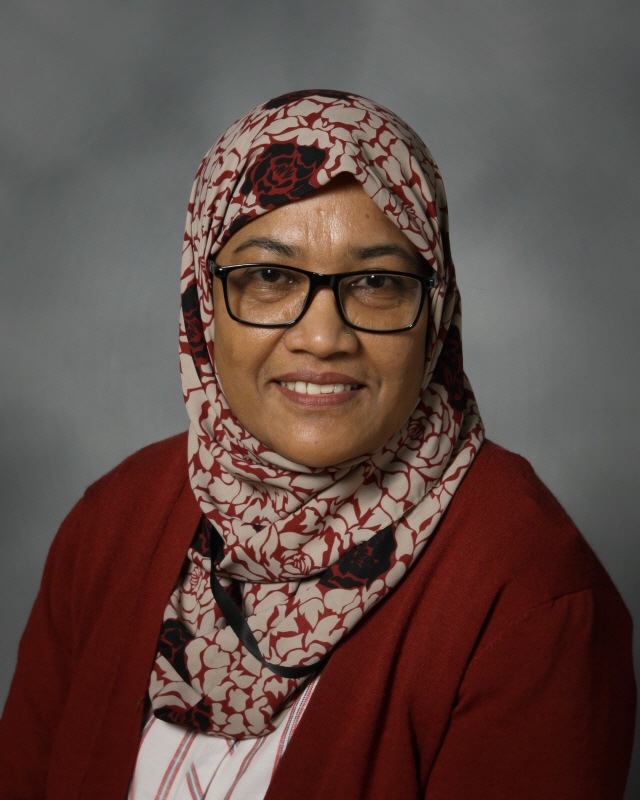 Ayenun Naher
Montessori Teacher (M3)
Employed Since: 4/6/2007 13 Years Experience At School
I am a Montessori teacher and have a Masters Degree, as well as taking many professional development hours in Early Childhood. I have been with ACA since 2007. I have a warm, welcoming personality. I have 2 children who have graduated from ACA. I strive to create the best environment possible for the children. I enjoy working with young children and providing them with a place where they can feel comfortable.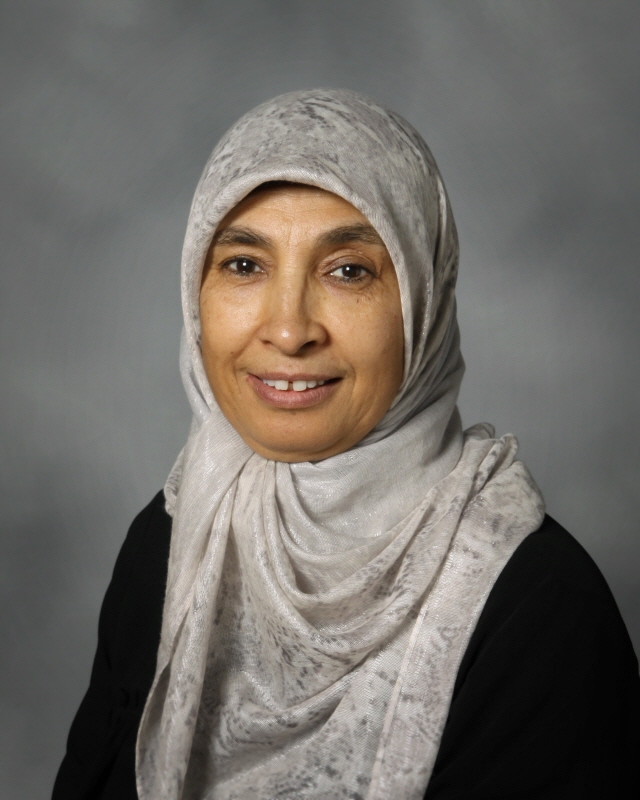 Fatna Sirajaldin
Montessori Teacher (M4)
Employed Since: 2/13/2006 14 Years Experience At School
I am a Pre-K Montessori Teacher at Arizona Cultural Academy. I have a degree in Early Childhood Development and is Montessori certified for Early Childhood from the American Montessori Society. Bachelors degree in Islamic studies. Experience working wtih children since 2002.. Montessori teacher at ACA since 2006. I am dedicated to teaching children one-on-one making sure they absorb as much as possible.